METPARK is a significant partner of the Bordeaux Metropole Vélotour 2023 event !
METPARK is a significant partner of the Bordeaux Metropole Vélotour 2023 event !
The Bordeaux Metropole Vélotour 2023 will take place on Sunday September 24 from the Parc aux Angéliques, on the city's right bank. METPARK actively supports the development of soft mobility and becomes a significant partner of this event which promotes the city in a fun way through the practice of cycling!
This 5th edition will highlight several unusual places in the city center that are often inaccessible to bicycles. Among the atypical stages, the cyclists of the day will be able, on their route, to cross two METPARK car parks: Victor Hugo and its terrace which offers a 360° view of Bordeaux as well as Paludate, close to the MECA.
METPARK is proud to open its car parks again for this event, which has become an unmissable event for cycling enthusiasts!
Find us on the METPARK stand!
Sunday, September 24 from 8 a.m., meet the METPARK team at its stand in the Vélotour village of Parc aux Angéliques and:
– Discover the future METSTATIONS, the first spaces 100% dedicated to soft mobility in Bordeaux Metropole and developed by METPARK,
– Take advantage of the special bicycle make-up workshop,
– Play to win an electric scooter, children's scooters, or METSTATION subscriptions.
What is the Vélotour?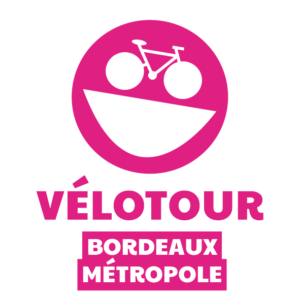 Present in 11 cities in France, the Vélotour allows you to ride a bike in unusual, unknown, or unmissable places and usually prohibited for bicycles. Accessible to all, the Vélotour can be shared with family, friends, colleagues…
In Bordeaux, during previous editions, participants have already crossed the Victor Hugo, Victoire and Mériadeck car parks but also the ice rink, the La Poste platform, the gardens of the Cité du vin, etc.
Participants meet on the day of the event at the Vélotour village for a departure between 8 a.m. and 12 p.m. (departure time to be chosen when purchasing the ticket). In 2022, nearly 3,500 participants set off on their bikes, cargo bikes, tandems, and mountain bikes with one goal: TO HAVE FUN!