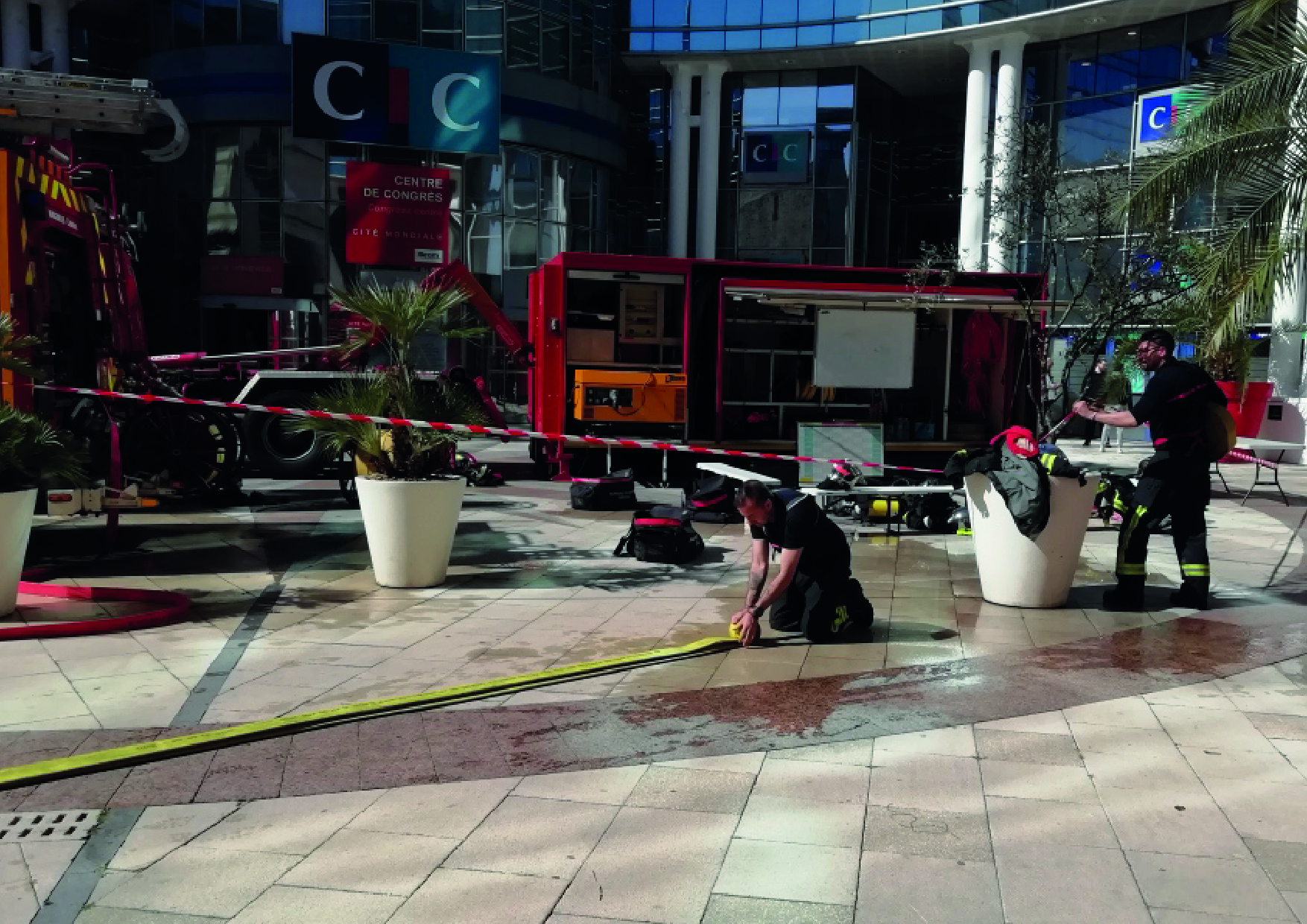 La régie Metpark EN
FIRE SAFETY : METPARK AND SDIS 33 OPTIMIZE THEIR COLLABORATION IN CAR PARKS !
FIRE SAFETY : METPARK AND SDIS 33 OPTIMIZE THEIR COLLABORATION IN CAR PARKS !
More than ever committed to improving the security of its car parks, METPARK is currently carrying out fire drills with the SDIS 33 (Departmental Fire and Rescue Service of the Gironde). The objective ? Optimize coordination between METPARK's services and firefighters to prevent any risk of fire in car parks, especially underground car parks.
10 exercises are scheduled for 2023, 2 of which have already taken place in the Cité Mondiale and Mérignac center car parks. The other 8 will take place this summer with the SDIS and its team specializing in METPARK car parks with different configurations, to optimize the coordination of interventions according to the car park's type.
Significant resources were deployed during the first exercise carried out on April 5 : 3 intervention trucks, 30 firefighters, a command post and ARI pair. Two METPARK specialist agents were also present to guide the firefighters in the park. The exercises simulated fire outbreaks on the top level of an underground car park.
"The major challenge of this type of exercise is to coordinate our intervention methods so that the firefighters can intervene as easily as possible in the event of a fire because they do not know the establishments like us. METPARK's specialist agents are the eyes and knowledge of firefighters" Lucien LEVEAU, Safety and Security Manager at METPARK.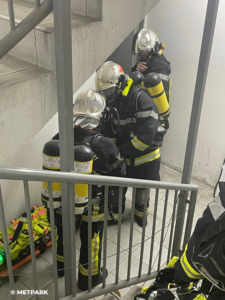 A desire to strengthen parking security
Safety is a priority for the Metropolitan Parking Authority of Bordeaux Métropole.
Since 2015, 23 safety commissions have been conducted and all have obtained a favorable opinion with some recommendations from the SDIS. METPARK has been training its agents in the security of goods and people for 4 years.
"Thanks to the SSIAP certification levels, all specialists can intervene 24 hours a day on all car parks in the network" underlines Nicolas ANDREOTTI, Managing Director. As a reminder, METPARK has planned to invest 12 million euros to optimize security for the 2020-2026 mandate.
"We are continuing our efforts to raise the safety level, especially in the preventive field ! "